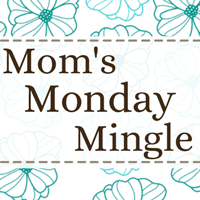 Would YOU like to "Co-host"
with us and grow your blog?
We are offering 1 free co-host spot a week.
Contact Jessica and ask about
The Mom Scholarship!
RULES:
1. Please FOLLOW each hostess (They are 1-5 in the link up)
2. Leave a comment if you are new and want us to return the follow.
3. Grab the button and display it on your sidebar or link it to the post.
4.
Have
fun
and meet new friends!
Julie Marling Photobucket Blog // Facebook // Twitter